Equipment and Printer Parts
We carry a wide range of equipment and printer parts, even hard-to-find, obsolete and EOL (end-of-line parts) for:
Brother, Canon, Compuprint, Epson, Dataproduct,  HP,  IBM, Lexmark, Nixdorf Wincor, Olivetti, Oki, Panasonic, Printronix, Samsung, Seikosha, Tally Genicom,  Xerox
Our expert technical sales staff can help you to identify the part that you need for your products. We are available Monday to Friday via phone call, sms, whatsapp or email request. Whether you need critical parts like fuser assemblies, formatters, DC contollers, scanner assemblies, AC adapters, memory, printer maintenance kits, or more hard-to-find parts like gears, scanner cables, display control panels, solenoids, pickup rollers, separation pads, trays, plastic parts and assemblies, we have a complete parts inventory to meet your needs!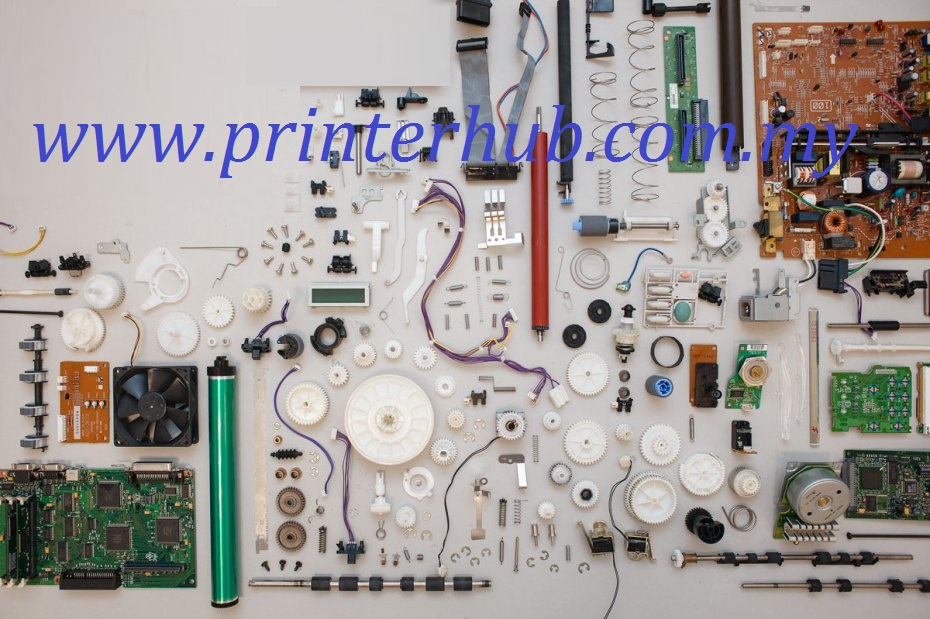 Our equipment and printer parts are available under 3 types of classifications :
• Original – brands from original manufacturers
• Pulled (used) – normally are hard-to-find and obsolete parts taken from working printers, tested with 3    months warranty
• Compatible – new parts by third party manufacturers
Please feel free to check with us or indicate your preference when ordering parts.
Click a link below to reach a list of the most often-ordered parts for  HP printer models.
For printer parts that you may wish to order but not listed here, please contact us.
Oki C301 Laser Color – coming soon
Oki 390FB Dot Matrix – coming soon
Oki 6300FB Dot Matrix – coming soon
Oki C8600 Dot Matrix  – coming soon
Can't find the part you want ? Please call us.
For enquiries please contact :
Octopus OA Sdn Bhd (808216A)
44, Jalan 10/152, Tmn. Perindustrian OUG, Bt.6 Puchong,
58200 Kuala Lumpur, Malaysia
Ms Catherine (customer service executive)
Tel : +603 7785 3408 / 8418 / 1418
SMS/Whatsapp : 012 304 6463
Email : info@printerhub.om.my
Operation : Monday to Friday, 9am to 5.:30pm