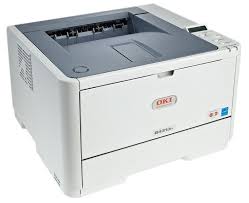 Oki B431 Printer Parts
Available in Black or Tan ( covers and printer unit ), please specify when ordering.
Looking for parts not listed here? Please contact us.
We also provide service, maintenance, and sales of printers & spare parts for Oki B431 printer.
Oki B431 Printer Spare Parts Illustration Manual
Oki B431 Service Maintenance Manual
*Note: Prices quoted subject to change without prior notice. Please contact us for more information and prices.
Oki Printer Parts Price List
 
 
 
 
 
Model
Item
Part number
Description
Price RM
OKI 431DN Laser Mono
Fuser Assembly 220v
44565806
Original Refurbished
560.00
Hopping (Feed) Roller
44483301
Pls call for price
 
Pick-up Roller
44483601
Pls call for price
 
Roller – Feed
44135601
Pls call for price
 
Roller-Assy-Pickup
44483601
Pls call for price
 
Shaft-Roller-Feed
44362101
Pls call for price
 
Roller-Regist
44361602
Pls call for price
 
Roller – Transfer
44432101
Pls call for price
 
Guide Assy Eject L
44563801
Pls call for price
 
Duplex Assy
44563701
Pls call for price
 
Cassette-Assy (250sht – Black)
44559002
Pls call for price
 
Cassette-Assy (250sht)
44559001
Pls call for price
 
Spring-Contact
44509801
Pls call for price
 
Spring-Lever-End
44550001
Pls call for price
 
Spring-Sensor-016
44361501
Pls call for price
 
Sprint-Sensor-Exit
44365901
Pls call for price
 
Lever-Sensor-Exit
44365701
Pls call for price
 
Photo Interrupter
55631301
Pls call for price
 
Lever-End-Sub
44549901
Pls call for price
 
Lever-Sensor-IN
44361301
Pls call for price
 
Lever-Sensor-Cassette
44473601
Pls call for price
 
Lever-End
44549801
Pls call for price
 
Lever-Sensor-WR
44361401
Pls call for price
 
CONN Cord AMP8P-AMP8P
44430402
Pls call for price
 
OR-Board-97T
44555101
Pls call for price
 
Shaft-Assy-Eject
44364301
Pls call for price
 
Clutch 3.5 Hop CL
44261403
Pls call for price
 
Clutch – 4.5
44261405
Pls call for price
 
Cable-FFC-28P (ADD)
44557601
Pls call for price
 
Frame Assy: Separator
43922401
Pls call for price
 
Frame Assy – Retard
44384701
Pls call for price
 
Frame Assy – MPT beige
44359201
Pls call for price
 
Cover Assy OPE (B31 Black)
44560204
Pls call for price
 
Cover Assy OPE (B31 Black)
44560204
Pls call for price
 
Cover Assy OPE (B431 beige)
44560201
Pls call for price
 
Frame -Assy MPT black
44359202
Pls call for price
 
Frame-Assy-TR
44559301
Pls call for price
 
Motor-DC (Main)
44558301
Pls call for price
 
Motor-Pulse
44519301
Pls call for price
 
Front Assy
44561502
Pls call for price
 
OR-Board-97H HVPS
44554001
Pls call for price
 
PWR Unit ACDC Switch 230V
44342302
Pls call for price
 
LED Head Unit 51TRA
44317201
Pls call for price
 
LED Head Unit-61TRA
44557701
Pls call for price