You can either buy from our Shopee store or direct from our warehouse in Puchong.

For direct order
1. Please contact our Customer Service using any below :
   Calling 0377854418
   Whatsapp 0123046463
   Email to info@printerhub.com.my
for pricing and availability of item/s you required
2. To confirm your purchase , provide us your full name/ email /full address
3. Once you received our invoice, you can pay via TNG eWallet or bank account
4. Once your payment is cleared, we will ship to you
Payment make to " Octopus OA Sdn Bhd "
Bank CIMB , account # 800354758-4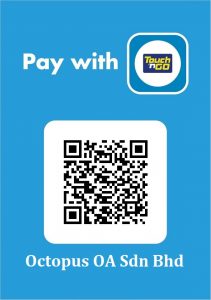 Note: Orders are typically processed within 24-Hours after received payment
Please be patient while we process your purchase/s as we need to process the following things:
Issuance of tax invoice for your purchase/s
Online checking of your payment to verify the correct person with the correct payment.
Checking the condition or testing to ensure everything is in good order before shipping.
Item/s need to be packed with proper packaging
Fill-up courier consignment notes to ensure timely pick up by courier.
Courierman normally pick-up at around 3pm – 5pm, any late order from customer will only be picked up on the next working day.
We are unable to respond to your shipping queries after office hours, on weekends or during public holidays.
After courierman picked-up, we will inform/pm our customer upon requests regarding the Courier Tracking Number which customer can call or check online after 24-Hours.
We seek your understanding for the above matters and wish you a pleasant experience in buying / dealing with us always !
Thank you
We are open : Monday to Friday, 9am to 5.:30pm, except public holidays
For enquiries please contact :
Customer service – whatsapp / sms 012 3046463
Octopus OA Sdn.Bhd (808216-A)
44, Jln 10/152, Tmn Perindustrian OUG Bt.6 Puchong, 58200 Kuala Lumpur Malaysia
Tel: 03 7785 4418 / 3408 / 8418
Email : info@printerhub.com.my