Printer Specialist Training  B.Msia / English
We are open for registration ( limited to maximum 10 persons per session )
Sign up now !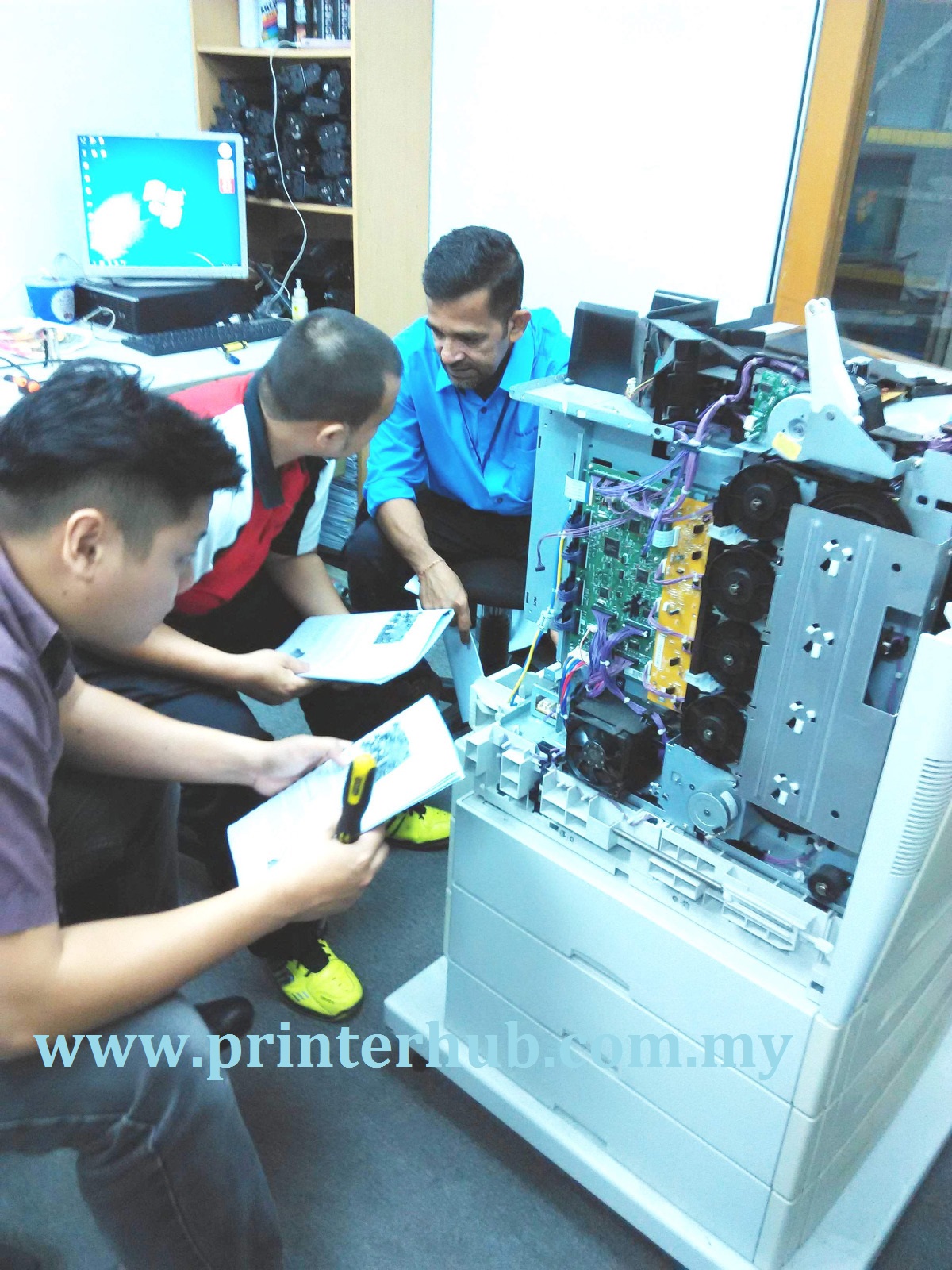 Kami menawarkan Kursus Memperbaiki Laser Printer ( termasuk juga berbagai jenis printer lain ), butir-butir seperti berikut:
Dalam kursus ini anda akan memperolehi kemahiran dan pemahaman yang diperlukan untuk :
Berjaya membaiki printer laser, printer inkjet, dot-matrix, bar-code printer dll.
Berpeluang terus mendapat income selepas mengakhiri kursus ini dengan serta merta. Ini adalah jaminan kami !
Kursus Memperbaiki Printer terkandung :
Memahami bagaimana printer berfunsi
A) Perkakasan: Pengenalan / troubelshooting komponen utama & bagaimana ia berfungsi:
–    Pickup assy
–    Transfer of Image
–    DC Controller function
–    Scanner assy
–    Fuser assy
–    Sensors & Solenoids
Software: Networking:
–    Installing Drivers
–    Create TCP/IP network Port
–    Setting IP Address, Subnet Mask, Gateway
–    Setting up Network & non Network printer so multi user can use.
Masalah yang sering berlaku dan troubleshoot :
– Jem Kertas
– Kerosakan imej, & Kecacatan Imej berulang-ulang
– Certakan yang kotor
– Mengenal pasti bahagian-bahagian yang rosak atau haus
– Error code
– Komponen utama untuk memeriksa apabila melakukan Penyelenggaraan Pencegahan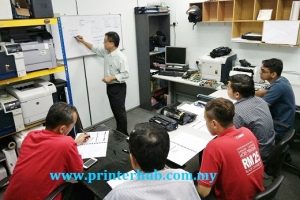 B) Bagaimana menjadi seorang Printer Specialist yang berjaya
Kami ajar anda selok-belok bisnes sebagai seorang pakar printer servis & repair yang berjaya !
– Pelaburan rendah, pulangan yang tinggi – tiada risiko
– Perniagaan boleh dimulakan dan diurus dari rumah – Jimat kos operasi
– Margin keuntungan 50% – 300%
– Pasaran besar – pelanggan di mana mana jua.
– Pendapatan berterusan dan berulang – pelanggan yang sama akan mengulang membeli.
Kursus masa : 3 hari (9:00-5:00, masa rehat 1-2ptg)
Bahasa digunakan: Bahasa Malaysia / Inggeris
Sijil penyempurnaan akan diberikan akhir kursus
Latihan ini juga dilengkapi dengan sokongan telefon 3 bulan
Harga: Sila hubungi kita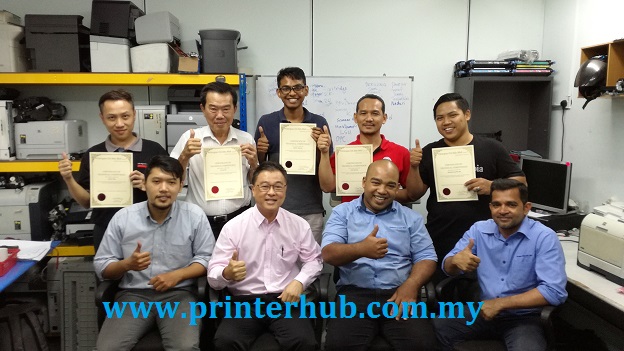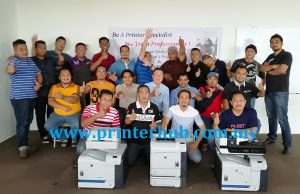 Laser Printer Repair Training Course
We offer Laser Printer Repair Course , details as follows :
In this course you will acquire the skills and understanding required to successfully repair common laser printers.
How the printer works
Hardware: Identification / troubleshooting of major components & how they work:
Pickup assembly
Transfer of Image
DC Controller function
HVPS
LVPS
Registration assembly
Scanner assembly
Fuser assembly
Sensors & Solenoids
Software: Networking:
Installing Drivers
Create TCP/IP network Port
Setting IP Address, Subnet Mask, Gateway
Setting up Network & non Network printer so multi user can use.
Common problems and troubleshooting:
Paper Jams
Image Defect, & Repetitive Image Defects
Multi sheet feeding
Dirty Printouts
Error codes
Identify faulty or worn parts
Key components to check when doing Preventive Maintenance
This course is conducted with the aim of providing at intermediate to advance level of technical proficiency ,
suitable for those who possessed some technical knowledge in IT field.
This 3 day course consisted of 90% practical hands on lessons with test conducted on the last day to ensure every trainee
meet a minimum standard of competency
Session dates : To be advised
Duration: 3 days ( 9:00 am to 5:00pm , lunch break 1-2pm ) lunch included
Language used: Bahasa Malaysia / English
Certificate of completion will be awarded end of course
This training also come with 3 months phone-in support
Price: Please contact us
Please feel free to contact us for further inquiry